Pia Boda is a Musician and Composer. Was born in Los Angeles, came to Denmark 6 years old and grew up in Copenhagen. Pia´s biological family were not connected to music at all, but her stepfather, a professional piano player, "stepped into her life", when she was 12 years old and introduced her to Brazilian music. The local music school introduced her to the woodwinds and the recorder became her very first instrument. She graduated as a Saxophone Player and Music Teacher from The Rhythmic Conservatory in Copenhagen in 1992, where she met the Italian guitar player Marco Spallanzani. Their collaboration led to the release of the CD "Gone for a Walk" in 1997, a lot of touring in Italy and Denmark and years after, their "One and Only" son, Emil.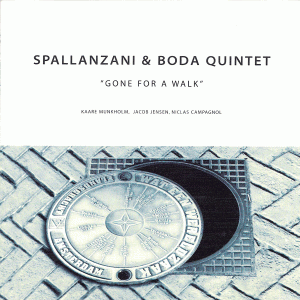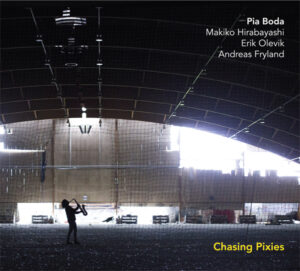 Pia has been working as a performer, teacher and composer since she graduated and is working with various genres in the improvisers field. Lately she has been working with her own quartet "Chasing Pixies" which is inspired by free music with a Nordic sound and a strong melodic sense. This work led to the release of the CD, also named "Chasing Pixies".
A duo project was born November 2013, with the classical accordion player Marie Wärme. Pia has always been composing for her own groups. As a member of the composers group "Toneart", she periodically has the chance to write experimental music for different formations. She wrote for string quartet, woodwind quintet and wrote the music for the Theater Performance "Brothers and Sisters" by H. C. Branner. "Impressions in the North" in the 3 parts, was written for accordion and soprano saxophone, and performed in Nov. 2013 in Fiuggi and Rome. Boda has been a dedicated music educator at The Rhythmic High School and at MGK, Ishøj, preparing talented students, striving for a future life as musicians. Her artistic life has now high priority.