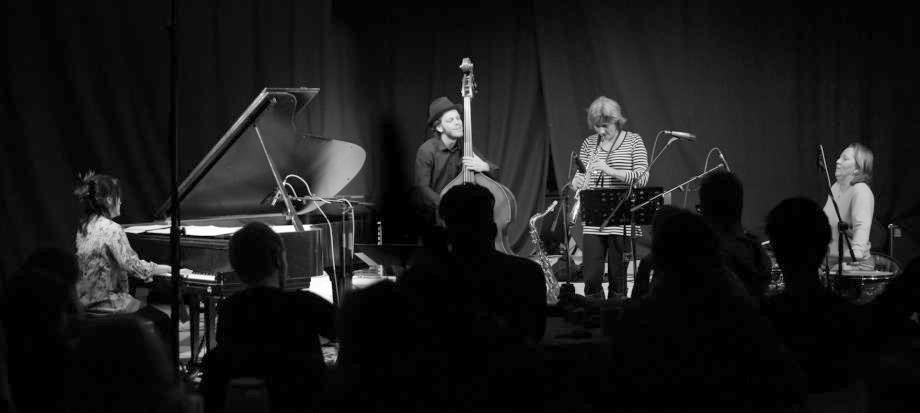 "Chasing Pixies": Quartet led by Pia Boda
Pia (ss+ss+comp) with the Japanese Makiko Hirabayashi (p), the Swedish Erik Olevik (b) og the Danish Lisbeth Diers (dr+perc). Playmates with Pia´s compositions as take-off. They move freely in a mixture of fixed structure and open improvised landscapes with the echo of distant skies. Lyrical images full of contrasts, are shaped on your inner eye. "Chasing Pixies", means to hunt elfs and fairies. To the Vikings everything in nature was alive. Dwarfs were living in the stones and hills and in the air the invisible alfs and fairies were drifting around. To Pia "Chasing Pixies" symbolises a search for images, which can create and develop her own personal universe.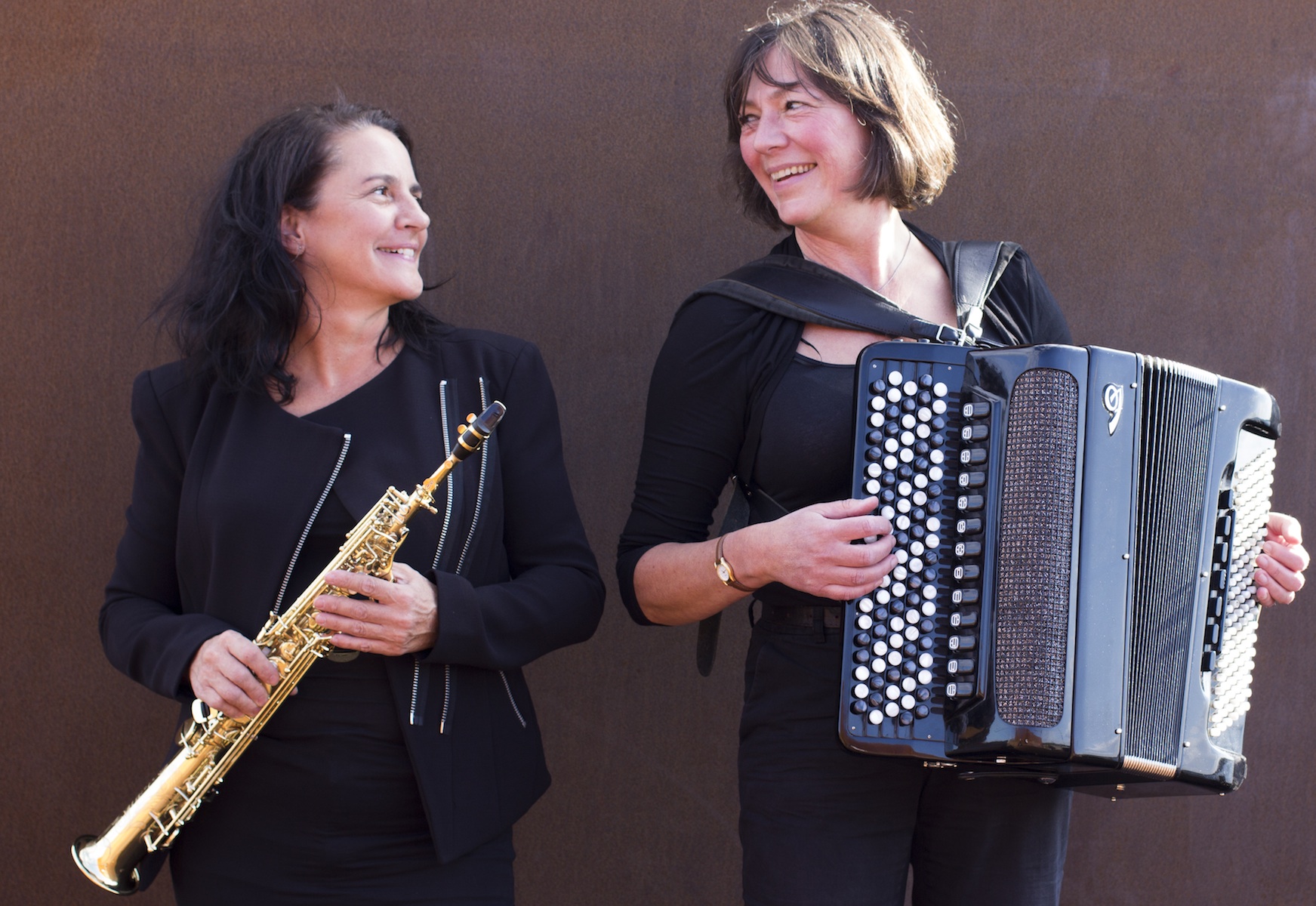 Pia Boda & Marie Wärme Duo.
In spring 2013 Donne in Musica, Italy, invited Pia to compose a new work followed by concerts in Italy. The result was "Impressions of the North" in 3 parts", written for accordion and soprano saxophone. The repertoire for the concerts, included works of other Danish and Swedish women composers and a well known Danish folksong. Our role was in other words to be a Scandinavian ambassadors telling about local culture and tradition and it turned out to be very successful. This one project was meant to be the beginning of a new collaboration. The duo plays concerts, at receptions, as well as at any kind of celebrations or even background music. Whatever is needed. Make a call if you need music for a special occasion.
Pia Boda & Ole Werner Munck. Music and painting in dialoque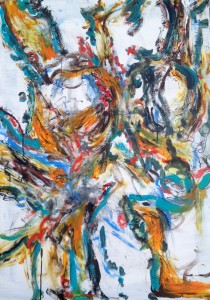 "Postcards from the end of the world"
The two artists wish to create a space, where the process of creating music and painting are uniting. They wish to create a process on the theme "Postcard from the end of the world", where improvisation is the approach to create music as well as images. The controllable, the intensions can slowly tip over from one to the other. In one moment the music might control the hand, the moves and the choice of colors,- in the next moment the music can change tone and tempo influenced by the shapes, lines and nuances.
None of the artist have ever been at "The end of the world", but through this dialoque, they work towards creating musical and expressive paintings. Follow the two artist and use the event as a moment to immerse yourself.